Pressure Calibration Kit
AUD3,495.61 DPG210-500G-KIT
Full kit with pressure gauge and hand pump for easy field calibration
High accuracy of 0.05% FS provides a reliable reference
Displays ambient temperature and maximum and minimum values of the data
5-digit primary display and secondary display
10 pressure units available: MPa/KPa/psi/bar/pa/mBAR/mmHg/mH20/Torr/kgf/cm²
Instrumentation for Pressure and Strain Measurements - View related products
Description
The DPG210-KIT pressure calibration kits combine the high accuracy of our DPG210 digital pressure gauges with a pneumatic or hydraulic hand pump, providing an excellent solution for field calibration needs.
Kits include the DPG210 digital gauge in your selected pressure range, hand pump, rugged carrying case, and a selection of fittings and hose. Kits with ranges of 500 psi or below include a pneumatic hand pump capable of generating 0 to 500 psi pressure. For ranges of 1,000 psi or higher, a 0 to 10,000 psi hydraulic hand pump is included.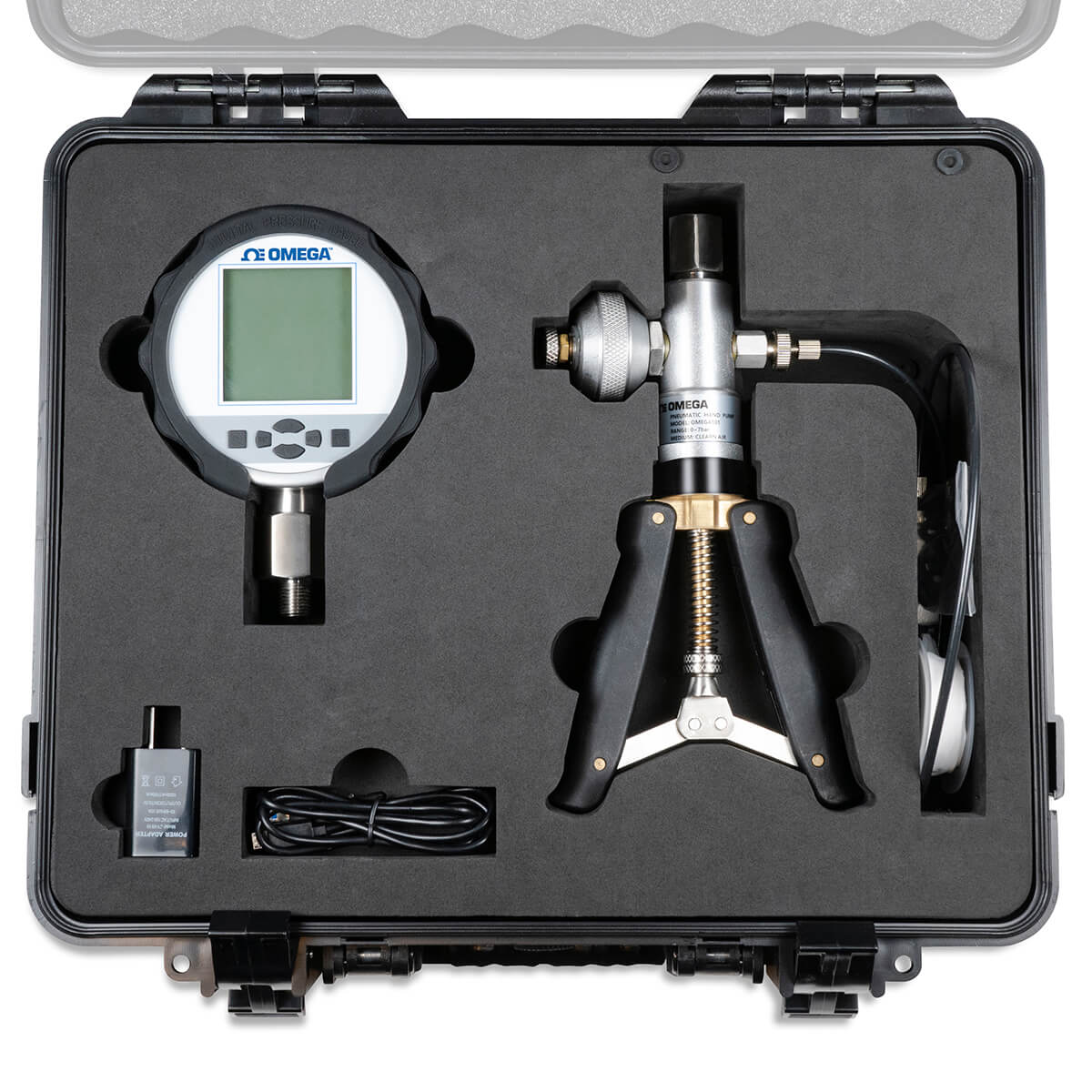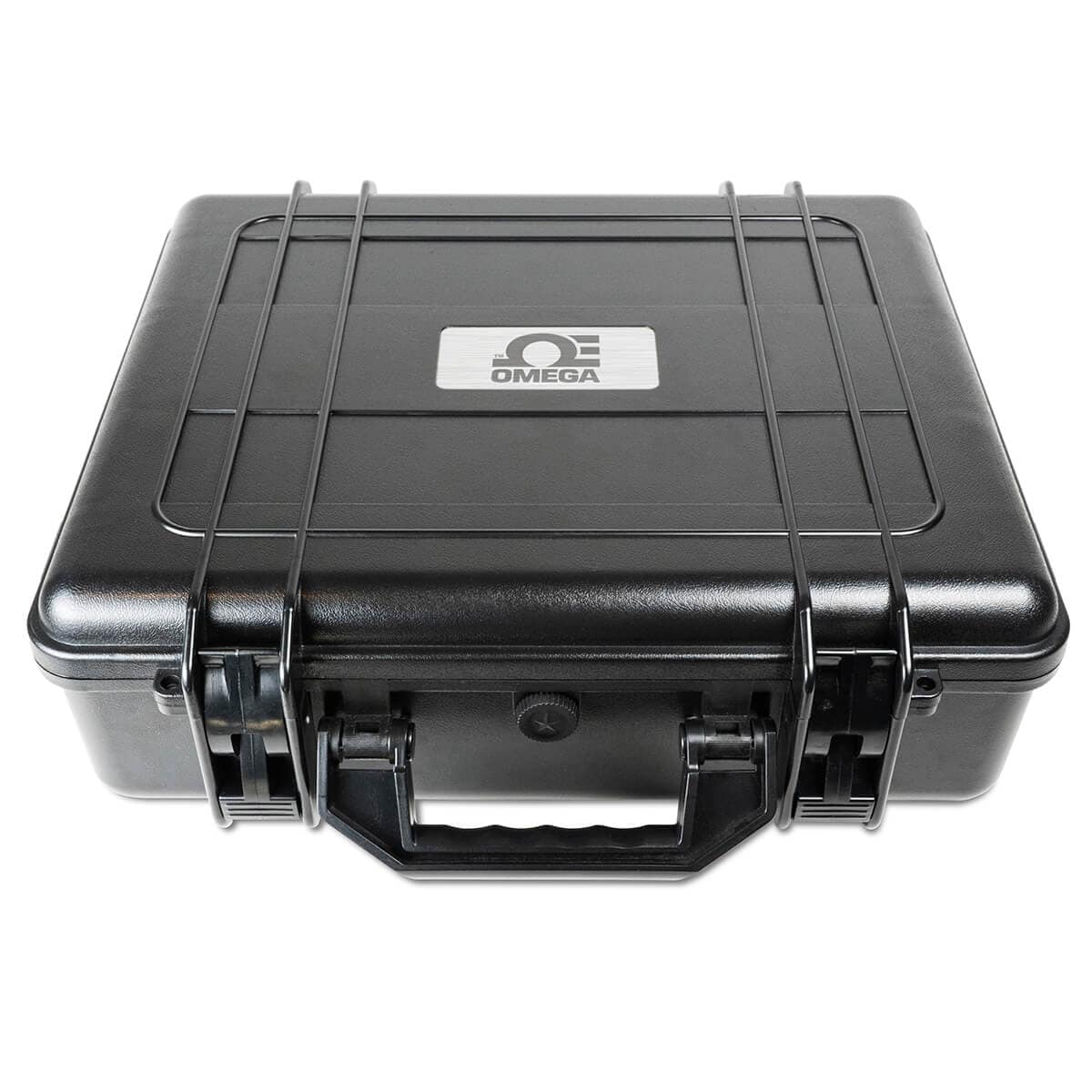 The DPG210 pressure gauge features a large 55x55 mm (2.1""x2.1"") LCD screen, with a 5 digit, 17mm tall, primary display and 13.5mm tall secondary display. It displays both the current pressure as well as the local temperature in Celsuius (only), and maximum, or minimum pressures from the reference data. Powerful functions include 10 common pressure units and flexible power supplied by either three AA batteries or via USB connection.
An ultra-low power consumption design allows the DPG210 to run up to 3600 hours when powered by three standard alkaline AA batteries. The DPG210 is an all digital design combining a high precision ADC and high-speed microprocessor. This provides a product that is high precision, with good stability and great shock resistance.
5-point NIST calibration certificate is available and can be added to each unit for an additional cost of $150 by contacting sales. Add "-CAL-3" to the end of the part number for "NIST" option."